How Personal Injury Lawsuits Differ From Insurance Claims
When you are injured in a motorcycle accident or a slip-and-fall accident, you'll have a variety of legal options at your disposal that include filing an insurance claim and filing a personal injury lawsuit. More than two million injuries occur every year from car accidents alone, many of which will qualify for some type of compensation. If you're looking at all of the options available to you after being injured in an accident, our New Jersey personal injury lawyers can help you with your case.
What an Insurance Claim Entails
An insurance claim is a type of request that's sent to an insurance company asking for compensation that accounts for any injuries that were incurred in the accident as well as other losses. In some situations, the claim can be filed with the injured individual's own insurance company. However, many of these claims are filed with the insurance company of another driver, business owner, or homeowner. The claims process is usually a simple and straightforward one that begins with the filing of a claim that contains all of the details pertaining to the accident.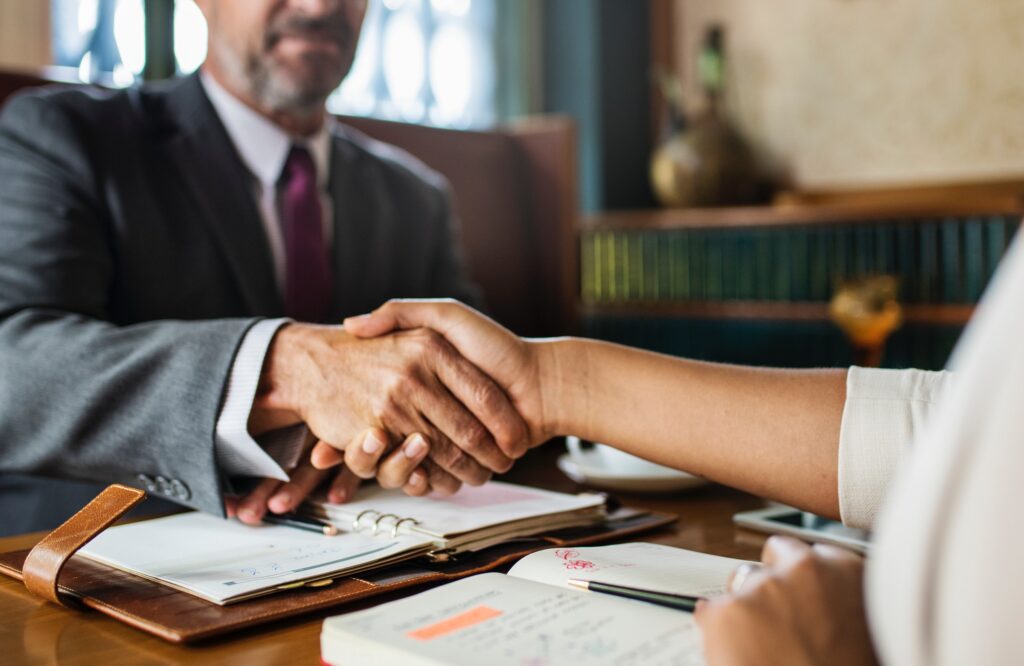 Once the claim has been filed, the insurance company will usually open an extensive investigation that takes a look at the details of the claim to determine if they are liable for the accident. The insurance company will then make a decision on the claim, which they can either reject or accept. If they accept the claim to be true, settlement negotiations will begin to determine how much compensation will be provided. Once the settlement offer has been made, the offer is either accepted or rejected by the injured individual. If the offer is rejected because it's deemed to be too low, a lawsuit may then be filed. These claims usually focus on lost wages, medical bills, and emotional pain and suffering for compensation.
What a Personal Injury Lawsuit Involves
Whether the settlement offer was too low or the losses of the individual in question exceeded the insurance company's policy limit, a personal injury lawsuit can be filed in court. While these lawsuits take the same types of compensation into account as insurance claims, they can also take into account such losses as:
Diminished quality of life

Disability accommodations

Loss of support and companionship

There are a variety of expenses that occur when filing a lawsuit that don't take place with an insurance claim, which extend to filing fees, costs related to the court reporter, fees for professionals who can testify, and your lawyer's rate. While lawsuits can be used for any type of injury, they are typically reserved for severe injuries like dismemberment, bone fractures, significant scarring, and herniated discs. Even though these lawsuits can be determined by a judge, they will usually be settled before reaching that point.
Determining If You Have a Case
Whether you're looking to file an insurance claim or a personal injury lawsuit, there are a variety of factors that can help you ascertain if your case would be considered as a personal injury. For instance, actual injuries will need to have occurred and must be proven. These injuries can usually be both physical and mental injuries. When a person is involved in a car accident where the only damage was to the vehicle itself, they won't qualify for this type of case.
The injuries will also need to have been caused by the negligence of another individual or entity, which means that they are to blame for your accident. Blame must be proven for insurance claims and personal injury lawsuits. It's also important that the injured individual has a certain amount of recoverable damages, which means that personal or financial harm will need to have occurred because of the injury. This includes any medical bills from the injuries, lost wages, physical pain, and emotional suffering.
When you've been injured in any type of accident, call our New Jersey personal injury lawyers so that we can help you determine what steps you can take to get the compensation you deserve. Our office in New Brunswick can be reached at (732) 247-3600, and our office in Somerville can be reached at (908) 448-2560.