How to Prove Medical Malpractice in New Jersey
The statute of limitations for medical malpractice in New Jersey is two years from the date of your injury or from when you should have known about the injury. Exceptions are mental incompetency, birth injuries, and issues involving minors.
The Four Elements of Medical Malpractice
The four main factors that a judge analyzes in a medical malpractice case are duty, dereliction, direct cause, and damages. Duty is the responsibilities and obligations that the defendant has toward you in the specific situation as defined by state law. Dereliction questions if this duty was breached. In order to win a medical malpractice case, you must prove that the defendant's breach of duty directly caused your injuries.
Likewise, you must have had an injury to win this type of case. Even if a doctor made a mistake that typically counts as malpractice, a court isn't likely to award you damages if there weren't any injuries. What counts as injury? Illnesses that were caused by the breach of duty qualify for potential compensation as they are a form of bodily harm. If you suffered economic losses because of your doctor's mistake, you might receive compensation for these damages as well. When you hire a personal injury lawyer, they could seek evidence to help put your case together.
Prove They Failed to Provide a Reasonable Standard of Care
You need to consult with qualified medical professionals to know what the standard of care is in your unique situation. Once you know clearly what duties your doctor had toward you, it is easier to prepare your case, assuming that medical malpractice did occur. You may want to talk with at least three health care professionals who are knowledgeable about the type of health condition that you were receiving treatment for.
Judges who are ruling on a medical malpractice case look at whether or not another physician of similar background and experience would make the same choices with a situation like yours. This is essentially what the law means by a "reasonable" standard of care.
Prove That Their Mistake Caused Your Injury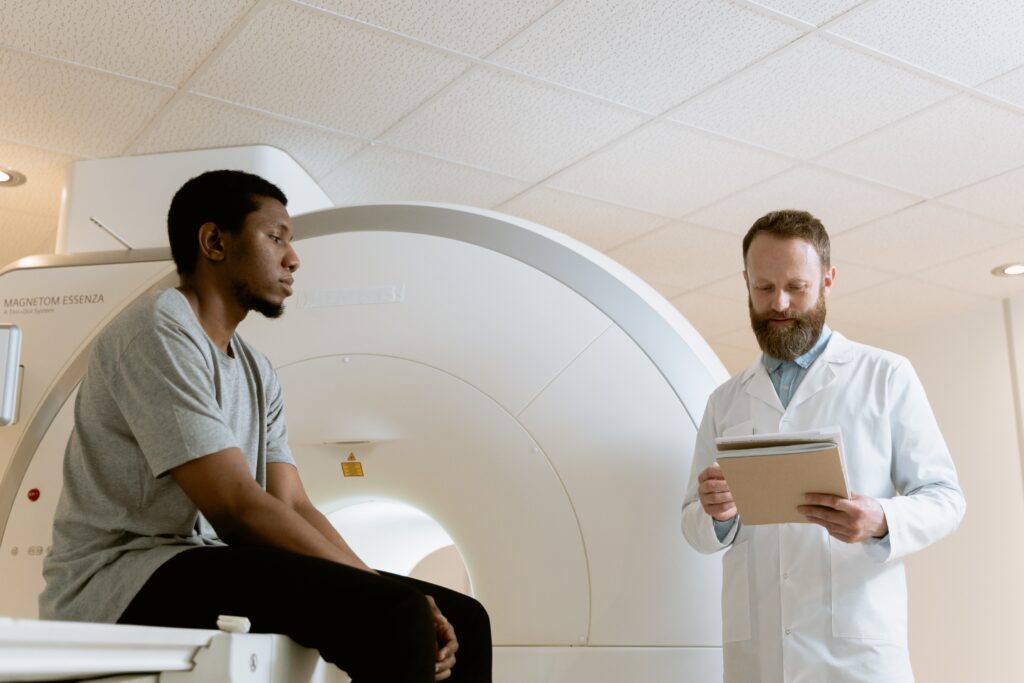 You need to submit an Affidavit of Merit that's signed by a medical professional to file a medical malpractice lawsuit. New Jersey law has eligibility requirements that the health care professional must meet in order to legally sign your Affidavit of Merit. Not just anyone in the medical field can validate your affidavit.
Examples of mistakes that can cause serious injuries include:
Incorrect diagnosis
Failure to diagnose
Medication prescription errors
Leaving a surgical tool inside of your body
You may have a valid medical malpractice claim if your doctor made any of these mistakes. Consulting with a personal injury lawyer as soon as you suspect that you're a victim of medical malpractice is a good idea. They could assist you in properly investigating and gathering the necessary evidence.
Professional Relationship With the Doctor
Judges check if there was a professional relationship with your doctor. Physicians are only held accountable when they have a professional relationship with the patient. Consulting with a doctor doesn't necessarily establish a legal relationship. A doctor must agree to treat your condition, provide medical services for you, or diagnose you to have a legal duty toward you.
Hospitals that accept Medicaid funding are required to treat any medical emergency that comes their way. If you are turned away in that situation, you could seek compensation for damages. They are allowed to transfer you to another hospital as long as correct protocols are followed. Federal law prohibits physicians and hospitals that accept Medicaid or Medicare funding from discriminating against patients based on religion, race, and national origin.
Doctors are allowed to end their professional relationship with you if they give you proper notice. The law also stipulates that they must refer you to another suitable physician. A court could hold a physician liable for your injuries if they failed to give notice and a referral when ending the relationship. The law refers to this type of medical malpractice as abandonment.
When doctors go on vacation or are unavailable for another reason, they must inform their patients and recommend reasonable substitute care from another provider. They won't be liable for the substitute if they were an appropriate recommendation.
Always keep records of your medical treatments and journal about symptoms after receiving medical care. This helps you prove medical malpractice occurred if you become a victim. Contact RAM Law at our New Brunswick office at 732-247-3600 to discuss what can be done in your situation.