Matthew Bonanno channels a decade and a half of practiced experience as a personal injury attorney with Rebenack, Aronow & Mascolo, L.L.P.
NEW BRUNSWICK, NJ, September 5, 2019, Matthew Bonanno has been included in Marquis Who's Who. An acclaimed personal injury attorney with more than seven years experience, Mr. Bonanno excels in his role with Rebenack, Aronow & Mascolo, with which he began in 2013. As in all Marquis Who's Who biographical volumes, individuals profiled are selected on the basis of current reference value. Factors such as position, noteworthy accomplishments, visibility, and prominence in a field are all taken into account during the selection process.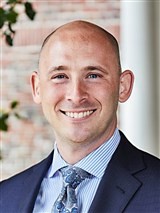 Mr. Bonanno has expertly represented clients in a variety of cases, including slip and fall injuries, motor vehicle accidents, workers' compensation, elevator accidents, medical malpractice, and truck and bus accidents. Prior to joining the firm, he found success at an insurance defense firm and as a clerk for a local judge. Throughout his career, Mr. Bonanno has obtained millions of dollars in settlements for his clients. While his career has been filled with highlights, he is especially proud of serving as a judge for the Vincent J. Aprozzese High School mock trial competition in 2016.
Admitted to practice law through the New York State Bar Association and the New Jersey Bar Association, Mr. Bonanno holds a Bachelor of Arts from the State University of New York at Albany and a Doctor of Jurisprudence from Villanova University School of Law. In the following years, he affiliated himself with a myriad of industry organizations, including the New Jersey Association for Justice, the Middlesex County Bar Association, the Monmouth County Bar Association, and the National Academy of Personal Injury Attorneys. Over the years, Mr. Bonanno has parlayed his knowledge of the field to other professionals in the field, serving as a moderator for "Direct Examination for Fact & Expert Witnesses," speaking on the topic of "How to Handle Your First: Motion/Arbitration/Deposition & Trial," and authoring "You Don't Get Two Bites at That Apple – The Potential to Preclude Third-Party Claims When Seeking Authorized Treatment in a Companion Workers' Compensation Case" through the Middlesex County Bar Association.
Mr. Bonanno has been honored on numerous occasions for his efforts in law. From 2009 until 2011, he was the Judge Neale F. Hooley Scholarship Award through the Monmouth Bar Association. Years later, he was named to the Top 40 Under 40 through The National Trial Lawyers and the Top 10 Under 40 through the National Academy of Personal Injury Attorneys. Moreover, Mr. Bonanno was named a Super Lawyer Rising Star in New Jersey in 2019. Looking forward into the future, Mr. Bonanno aspires to be a partner at his current firm.
About Marquis Who's Who®:
Since 1899, when A. N. Marquis printed the First Edition of Who's Who in America®, Marquis Who's Who® has chronicled the lives of the most accomplished individuals and innovators from every significant field of endeavor, including politics, business, medicine, law, education, art, religion and entertainment. Today, Who's Who in America® remains an essential biographical source for thousands of researchers, journalists, librarians and executive search firms around the world. Marquis® publications may be visited at the official Marquis Who's Who® website at www.marquiswhoswho.com.