What Goes Into Settling a Personal Injury Case?
There are roughly 5 million animal bites and about 6 million car crashes in this nation every year. That means that there are millions of potential personal injury lawsuits taking place annually, and they correspond to millions of potential settlements. Should you find yourself in this predicament, how would you know if settling a personal injury case is in your best interests?
Have You Spoken With a PI Attorney?
The first thing you should consider when contemplating a personal injury case is talking with a PI attorney. Doing so may provide you with greater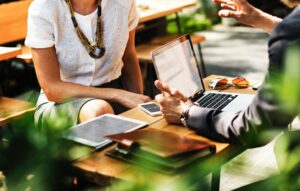 insight into why an offer is being made and whether it is in your best interests to accept it. In general, an insurance company or other party may make an early offer in an effort to avoid going to trial and incurring the costs associated with it. However, your attorney will likely be able to analyze that offer to determine if it contains the level of compensation that you would probably be awarded by a jury. Of course, it is always your prerogative to decide whether you want to accept a deal or not.
Does the Other Party Want to Settle?
Regardless of how badly you may want to settle your case, the other side has to be willing to do the same. The opposition may feel as if the facts are on their side. In some cases, a party that is liable for damages may be willing to settle because the terms of the agreement will keep the details out of the public view. However, some individuals or business entities simply don't want to settle. They may take a hard line because they can't afford to pay or because they can but they have a policy against it regardless of the merits of the case. Some companies, for example, feel that this strategy will limit future lawsuits.
What Types of Damages Are You Looking For?
It is important to keep in mind that the amount and type of the damages you are seeking may play a significant role in determining whether a settlement is possible. For instance, if you want punitive damages, the other side could balk at that proposal. However, if you're just seeking medical bills and lost wages, a defendant may be more willing to come to reasonable terms.
Expect Extensive Negotiations to Take Place
You should be ready for some sort of tactical maneuvers to be attempted by the other side. There is often an element of strategic gamesmanship involved in a settlement negotiation. A liable party may profess that paying a certain type or amount of damages is unacceptable. However, if you understand the leverage that you have in the matter, it can be easier to get past these games and achieve a deal that is favorable to you. Your PI attorney should be able to help cut through the theatrics by taking steps such as filing a lawsuit.
What Does State Law Have to Say?
In some cases, the amount of punitive or other damages that you may receive could be capped. This might make it easier to negotiate a settlement because you'll know the parameters to which the settlement must be constrained. However, if other cases similar to yours have been decided in the recent past, they could serve as guidelines for a settlement in your circumstances. For instance, if a company recently paid $100,000 to a victim of a defective product, you could be in line for a similar settlement. Again, this is something that personal injury lawyers may be able to research for you. If precedent isn't enough to settle a case before trial, it could be enough to convince a jury to provide a favorable outcome. To get in touch with conscientious personal injury lawyers, call RAM Law in New Brunswick, NJ, at (732) 247-3600. You can also get in touch with our office in Somerville, NJ, by calling (908) 448-2560 during normal business hours. If you prefer to reach out to us via email, you can send a message to contact@ramlawnj.com at any time.