Extending Statute of Limitation Deadlines Due to COVID
COVID-19 statute of limitations laws are meant to protect the accused, ensuring that cases are only brought to court while reliable evidence still exists. However, with 94% of the population affected by lockdowns, filing a lawsuit in a timely manner has been very tricky in 2020. If you are concerned about COVID lockdowns affecting your court filing deadlines, here's what you need to know.
How Long Are Statute of Limitations Usually?
Statutes of limitations vary greatly depending on what state you are in and what sort of case you are trying to file. For personal injury claims, product liability claims, and wrongful death claims, the New Jersey statute of limitations is two years. For property damage or breach of contract, the deadline to file a claim is six years. Typically, the statute of limitations clock starts from the time the action occurred. However, if the problem was not discovered for a while, such as a neighbor hitting your parked car while you were on vacation, then the clock starts when the issue is recognized. If you were a minor at the time that the event occurred, the statute of limitations only begins once you turn 18.
Did New Jersey Extend the COVID-19 Statute of Limitations During Lockdowns?
During the first wave of coronavirus lockdowns, New Jersey and several other states did change the way they handle the statutes of limitations. According to the statewide order on court operations, the period between March 16, 2020, and May 10, 2020, will not be included when calculating court filing deadlines. Legally speaking, the time of the COVID lockdown counts as a legal holiday. This means that any potential litigant will have this time added to their statute of limitations clock. The extra time makes up for the fact that personal injury attorneys were not able to meet with clients and file cases for a few months.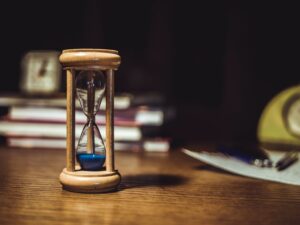 If the statute of limitations was winding to a close for you before the coronavirus lockdowns started, you might be in luck. Depending on the exact dates of your case, you could have a little extra time to prepare your claims. However, the automatic COVID statute of limitations extension is only a few months long. Since the courts got remote operations up and running fairly quickly, the extension does not last the entire length of COVID lockdowns. Therefore, you should not assume you have an extra year or so added to your statute of limitations automatically.
What If You Missed the Extension Period?
If you missed the standard COVID statute of limitations extension, you still have some alternatives. Some mitigating factors may let you file after the basic statute of limitations passed. For example, if you were incapacitated for a while, that time might not count toward your statute of limitations. Furthermore, new discoveries in your case may result in a restart on the statute of limitations clock.
There are all sorts of ways that COVID-19 may lead to statute of limitations extensions. You could be too ill to file on time, or a witness might not have alerted you to the problem until after lockdown ended. If you suspect that there are factors extending the statute of limitations for your case, you can talk to a personal injury attorney. Legal counsel may be able to help you file a petition for the court to hear your case.
Ultimately, the COVID-19 crisis could result in some statute of limitations extensions for your case. However, you'll need a good lawyer on your side to help ensure you get an extension with no hiccups. RAM Law has plenty of experience helping Garden State residents with personal injury cases. We can answer all your questions about statutes of limitations in New Jersey personal injury lawsuits. To get a free case review, call us or enter your details in our online contact form. You can reach our New Brunswick, NJ, office at (732) 247-3600, our Somerville, NJ, office at (908) 448-2560, and our Freehold, NJ, office at (732) 828-2234.