Successful New Jersey Motor Vehicle Accident Attorneys
Automobile Accidents | Truck Crashes | Motorcycle Wrecks | Mass Transit Accidents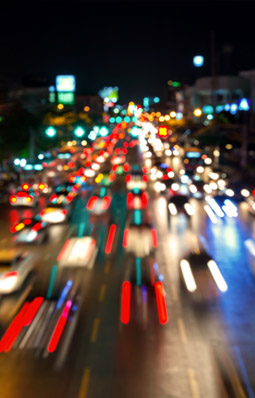 If you've been hurt in a motor vehicle accident as a result of someone else's carelessness or negligence, you want an experienced and proven personal injury lawyer to help you pursue damages for all your losses. You may find it impossible to work in your condition. You may incur substantial expense for medical treatment and find yourself getting the run-around from insurance companies. You may have to live with a certain level of pain every single day. The motor vehicle accident attorneys at RAM Law can help.
At RAM Law, we provide thorough and results-oriented legal counsel to people in New Jersey who have been injured in a motor vehicle accident. We know from experience how important your legal claim is. We'll work hard to build a strong relationship, founded on trust and open communication. Our personal injury lawyers will keep you informed of all developments in your case, as well as your options, so that you can make good decisions about how you want to proceed.
We are trial attorneys–each of our founding partners has been certified by the New Jersey Supreme Court as a civil trial attorney, an award bestowed upon less than 2% of all lawyers across New Jersey. We approach every case as litigators, with the assumption that we will go to trial. This strategy has proven effective, allowing us to recover millions of dollars in settlements and verdicts for our clients.
An Overview of Our Motor Vehicle Accident Injury Practice
We aggressively protect the rights of people injured in any type of motor vehicle accident, including:
We will take care of all aspects of your case, from the collection and preservation of evidence to the preparation and filing of pleadings and other documents. We will also be strong advocates for you in all hearings and proceedings.
Our personal injury attorneys take motor vehicle accident claims involving any type of injury, including serious and catastrophic loss or wrongful death. We'll help you secure damages for all your losses, from wages and income to medical expenses, loss of consortium or companionship, and physical pain and suffering.
Contact Us
For a free initial consultation, contact us by e-mail or call our offices, in New Brunswick at 732-247-3600 or in Somerville at 908-448-2560.