Results-Oriented New Jersey Construction Accident Attorneys
Pursuing Full and Fair Compensation for Construction Worker Injuries from Falls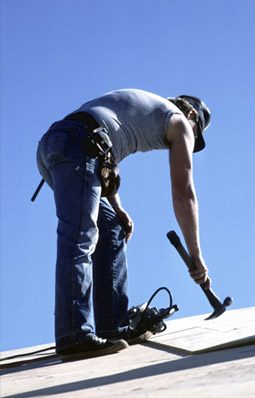 Working on upper levels on a construction site is an inherently dangerous job. For that reason alone, it's essential that owners and general contractors take reasonable steps to prevent a worker from accidentally falling from a significant height. Unfortunately, in their efforts to minimize costs, owners and contractors often fail to take necessary safety precautions. If you or someone you love has been hurt in a fall at a construction site, the construction accident attorneys at RAM Law can help.
At RAM Law, we have consistently obtained positive results for personal injury victims. Since we opened our offices in 2007, we have secured millions of dollars in settlements and verdicts for our clients. We built our reputation and successful practice on a commitment to build strong and effective relationships with our clients, and on our dedication to thorough preparation and skilled trial advocacy. We'll listen carefully to your story, so that we know exactly what happened and what you need to compensate you for your losses. Our personal injury lawyers will exhaustively investigate the facts of your case, traveling to the scene of the accident, if necessary.
We offer unparalleled skill and experience in the courtroom. All of our founding partners have been certified as civil trial attorneys, an honor given to less than 2% of New Jersey lawyers. We are AV-rated under Martindale-Hubbell's Peer Review Rating System, and have been designated as "Superb" by Avvo. Our personal injury attorneys have also garnered numerous Superlawyer awards.
Contact us online or call us at 732-247-3600 or in Somerville at 908-448-2560 to arrange a free initial consultation.
Our Representation in Construction Site Fall Cases
Our personal injury lawyers will aggressively protect your interests throughout the legal process, gathering and preserving all critical evidence, and preparing and filing all necessary pleadings and other documents required by the court. We will also be your voice at all hearings and proceedings, from depositions to settlement discussions to trial.
We take all types of cases involving falls at a construction site, including claims where:
The owner or general contractor fails to erect an appropriate barrier
A ladder or scaffolding collapses or falls, whether due to negligent assembly or product defect
A construction elevator malfunctions or lacks appropriate guard rails
Any opening or edge at an upper level is not properly marked or barricaded
Contact the Experienced Personal Injury Attorneys at RAM Law
To set up a meeting, contact us online or call our offices, in New Brunswick at 732-247-3600 or in Somerville at 908-448-2560. There is no charge for your first consultation.