Experienced New Jersey Construction Accident Attorneys
Fighting for Construction Workers Injured by Dangerous or Defective Tools, Machinery or Equipment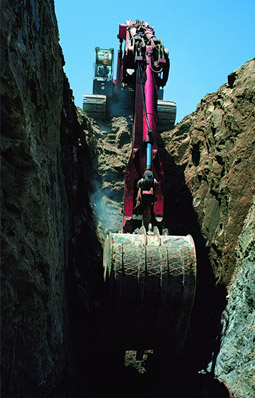 It can happen in an instant—a power tool malfunctions, a forklift breaks down or scaffold collapses. The consequences can be devastating. Far too often, the cause of such an accident is carelessness, either in the design of the equipment or in the way it was manufactured. The companies that design and build tools for the construction industry have a legal duty to take measures that minimize the risk of personal injury from normal or anticipated use of the product. When they fail to do that, they can be liable for any injuries that result. If you or someone you love has been hurt on a construction site because of the breakdown or malfunction of a tool, machine or piece of heavy equipment, the personal injury lawyers at RAM Law can help.
At RAM Law, we have extensive experience successfully protecting the rights of injured people, including victims of construction site accidents. The keys to our success—hard work and a commitment to building strong relationships with our clients. We'll take the time to learn the details of your accident, as well as what you need to fully compensate you for your losses. Then we'll meticulously prepare the most compelling case for your full financial recovery.
Each of our founding partners has more than 15 years of practice experience and all have been certified by the New Jersey Supreme Court as civil trial attorneys, an honor bestowed upon less than 2% of all lawyers in the state. Over the years, we have secured millions of dollars in settlements and verdicts for our clients.
For a free initial consultation, contact our office online or call us at 732-247-3600 or in Somerville at 908-448-2560.
Results-Oriented Advocacy in Construction Site Accident Cases
Our personal injury attorneys handle all matters related to a personal injury claim. We'll conduct a thorough investigation of the accident, interviewing all witnesses and traveling to the scene, if necessary. When appropriate, we'll bring in expert witnesses, including engineers, medical professionals and financial planners, so that we can prepare and present the strongest arguments for full and fair compensation for your injuries.
We take cases involving all types of product liability claims on a construction site, including cases involving:
Negligent design of a product, such that it causes an unreasonable risk of injury
Use of substandard materials in the manufacture of a tool, machine or piece of equipment
Carelessness in the assembly or construction of a tool, machine or piece of equipment
Contact Our Office
We offer a free initial consultation to anyone with a potential personal injury claim. To set up an appointment, contact us online or call our offices, in New Brunswick at 732-247-3600 or in Somerville at 908-448-2560.