New Jersey Construction Accident Law Firm—Decades of Experience
Falls from Heights | Falling Objects | Dangerous or Defective Tools, Machinery or Equipment | Negligent Hiring, Training or Supervision | Construction Site Accidents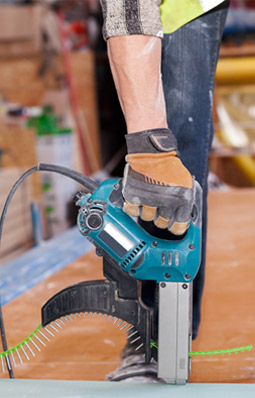 A construction site is one of the most dangerous places to work. Accordingly, the owners and general contractors on a site must take all reasonable precautions to minimize the risk of injury to workers and others. In the drive to maximize profits, though, those requirements often get ignored or minimized, and workers get hurt. If you or someone you love has been injured on a construction site because of someone else's carelessness or negligence, the experienced personal injury attorneys at RAM Law can help.
At RAM Law, we take a results-oriented approach to personal injury claims. We understand how important your case is and we'll take the time to build a strong relationship based on trust. Our personal injury lawyers will listen carefully to learn the details of your accident, as well as what you need to be made whole.
We have extensive trial experience and prepare every case as if it will go to trial. Because of our meticulous preparation, we have obtained millions of dollars in settlements and verdicts for our clients. Our founding partners have all been certified by the New Jersey Supreme Court as civil trial attorneys, a designation given to less than 2% of all lawyers in the state.
Contact us online or call us at 732-247-3600 or in Somerville at 908-448-2560 to arrange a free initial consultation.
An Overview of Our Construction Site Injury Practice
We take all types of claims arising out of injuries suffered on a construction site, including cases involving:
Falls from heights — Ladder or scaffold collapse, elevator breakdowns, lack of barriers or guard rails
Falling objects — Construction materials, tools or equipment, debris
Dangerous or defective tools, machinery or equipment — Power tools, heavy equipment, cranes
Negligent hiring, supervision or training—Unqualified workers, failure to monitor, inadequate training
Construction site motor vehicle accidents
Our personal injury attorneys will handle all aspects of your case, painstakingly gathering, evaluating and preserving all relevant evidence. We will timely file all pleadings and other documentation with the court, and will be your advocate in all hearings or proceedings, from depositions to settlement conferences to trial.
Contact RAM Law
At our office, every new personal injury client receives a free initial consultation. For an appointment, contact us online or call our offices, in New Brunswick at 732-247-3600 or in Somerville at 908-448-2560.