Results-Oriented New Jersey Automobile Accident Attorneys
Car Wrecks | Motor Vehicle Crashes | Driver Negligence | Defective Roadway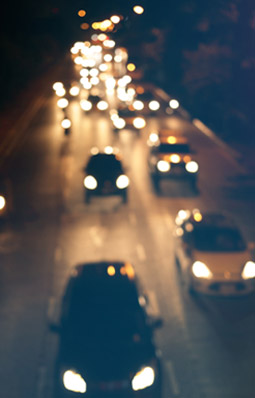 A car accident can change your life in a heartbeat. You may be unable to work, now or for the foreseeable future. You may require extensive medical treatment, including physical therapy or rehabilitation. You may be forced to give up activities that have brought you joy or fulfillment simply because the pain is too intense. If you or someone you love has been hurt in a car accident, the lawyers at RAM Law can help.
At RAM Law, we have a wealth of experience successfully representing people who have suffered a needless personal injury. We place a premium on building and maintaining strong relationships with our clients. Our personal injury attorneys will take the time to listen carefully to the facts of your case, and will also help determine what you need to move forward with your life. We'll keep you apprised of all developments in your case, as well as your options, so that you can make educated decisions about your future.
Attorneys Ed Rebenack, Craig Aronow and Jay Mascolo—our founding members—each have more than 15 years of practice experience and have been certified by the New Jersey Supreme Court as civil trial attorneys, a designation granted to less than 2% of New Jersey lawyers. We prepare every case to go to trial, a strategy that has helped us obtain millions of dollars in settlements and verdicts for our clients.
Contact us online or call us at 732-247-3600 or in Somerville at 908-448-2560 to arrange a free initial consultation.
Effective Advocacy in Car Accident Claims
We handle all matters related to injuries sustained in an automobile accident, representing drivers, passengers and pedestrians. Our lawyers will thoroughly investigate the details of your accident, visiting the scene of the crash, if necessary. We'll consult with expert witnesses, including accident reconstruction specialists, to assemble the most convincing case for your full financial recovery. We will gather and preserve evidence, prepare and file pleadings and other documents, and act as your voice in all hearings and proceedings.
We take auto accident cases involving any type of personal injury, from whiplash and other soft-tissue trauma to serious and catastrophic injuries, such as traumatic brain injury, spinal cord injury, broken bones, burns, disfiguration or permanent scarring, and amputation or loss of limb. We also litigate wrongful death claims.
We'll help you pursue damages for all losses stemming from your car accident, including wages and income, medical bills, pain and suffering, and loss of companionship or consortium.
Contact the RAM Law Office
At RAM Law, we offer a free initial case evaluation to prospective personal injury clients. To arrange a meeting, contact us online or call us, in New Brunswick at 732-247-3600 or in Somerville at 908-448-2560.